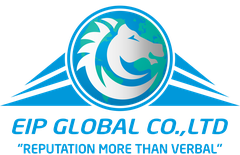 Post by Zink at 06/01/2021
Jumbo bag (FIBC), also known as the big bag, crane bag, big bag, big bag, container bag, ... is a kind of container, with large size to store and transport many different types of products.
Jumbo Packaging is commonly used in industries such as chemicals, fiberglass minerals, abrasives, ceramics, rubber, and rubber additives. At the same time, in foods such as sugar, salt, starch, food additives or in agriculture to store grains, cereal flour, fertilizer. In addition, in construction, Jumbo bags are also used to store cement, crushed stone, sand, and gravel ... In this article, we will mention Jumbo bags of 1 ton, and cheap 2-ton jumbo.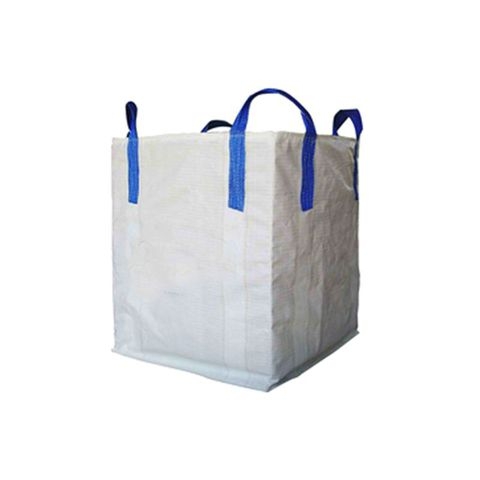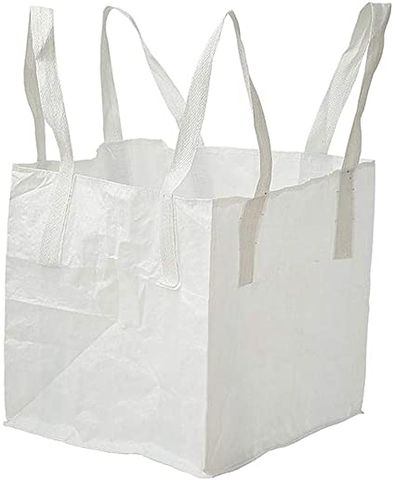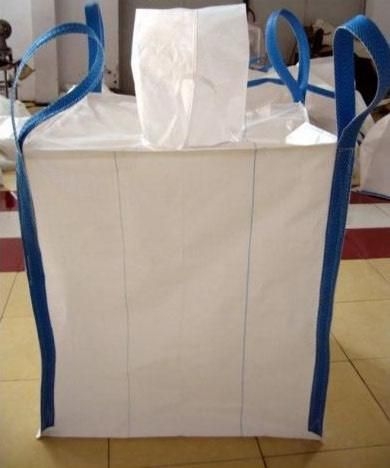 What is a 1-ton jumbo, 2-ton jumbo?
A 2 ton Jumbo bag is used to hold cement, also known as a Large Cement Bag or Cement Sling Bag, which is a miniature container used to flexibly move goods. The main raw materials for the production of bags are PP and PE. This bag is suitable for long-distance bagged cement transportation or sea shipping. The bag specification for short-distance transport is a payload of 2 tons. Specialized bags for export goods transported by sea. Customers can request for waterproofness, dirt resistance, radiation resistance, or additional inquiries about the outstanding features of the bag such as moisture resistance. It is ideal for cement, clinker, and other industries that require a high safety factor of 5-5.7 times, high durability, easy handling, and use, etc.

EIP Global Co., Ltd can advise and customize cement bags according to customers' needs, such as Cement density, transportation distance, means of transport (road, waterway, rail), loading conditions, frequency of lifting, temperature, the cycle of transport, and other characteristics.
Matching specifications: 2.1 tons; 2 tons; 1.5 tons; 1 ton; ... Also can be customized according to customers' requirements.
Safety factor: 5: 1/6: 1 / 7.5: 1
Fabric material: 100% PP virgin resin, PE coated.
Requirements for water resistance: Can add a waterproof membrane according to customer requirements
Moisture resistance: Meet moisture resistance requirements.
Printing: Can print one side or two sides according to customer's request.
Bag: Suitable.
In addition, if the customer requests, EIP Global will have printing and documents.

Uses of Jumbo bag 2 tons
Jumbo bags of 2 tons are used to hold 2 tons of goods as usual. Depending on each type of goods, the bag is tailored but still ensures the capacity of the bag is 2 tons.
Where is the best place to buy Jumbo Bags?
EIP Global Co., Ltd (https://eipglobal.org/) is proud to be one of the reputable units providing the best Jumbo bags in the country. With years of experience in packaging production and Jumbo bag designs, the company has built trust with many customers with ISO's standardized processing control. Staff and all teams in the company are always enthusiastic about the profession, have high experience, responsibility, and are well trained. But EIP Global's products have become a major partner with many large domestic and international enterprises with product quality and reputation in working style.
Currently, EIP Global Co., Ltd. has representative offices across the country to serve the business needs of everyone, every enterprise.

EIP GLOBAL CO., LTD
* Address: Floor 5, Thanh Dat 1 Building, No. 3 Le Thanh Tong, Ngo Quyen District, Hai Phong City, Vietnam
* The South: No. 92/69 Lam Thi Ho, Tan Chanh Hiep Ward, District 12, City. Ho Chi Minh, VietNam

Tel: 0969886883 - Hotline: 0888887955
Email: info@eipglobal.org
1 comments
Jose Carlos Tamele
14/04/2022
Good day I'm looking for 1500 FIBC for panel bag Do you have any supplier in South Africa or Mozambique Regards