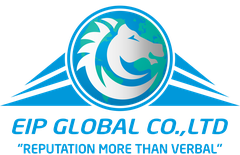 Post by Công ty TNHH EIP Global at 28/07/2020
Introduction of Jumbo Bag
Jumbo bag (FIBC) is a type of container, large size to hold and transport many different types of products in the form of granules, powders or pieces, blocks; for example cement, sand, fertilizer, plastic beads, etc.It is made from woven polypropylene (PP) and usually has a size and structure that varies depending on the type of product it contains.
The loading capacity of a bag is usually in the range of 500 kg - 2,000 kg and may be higher. Transporting and unloading are carried out by pallets or lifting bags. The bag is made with one, two, or four lifting straps. Discharging is done easily by a specially designed exhaust underneath the bag or simply by cutting and slitting.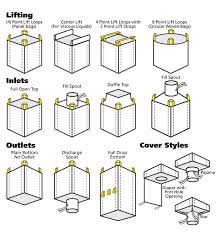 We can put a tubular liner, made of LDPE, inside the bag to protect the product from moisture and we can also increase the protection by coating the fabric with PP coated plastic ( PP Lamination).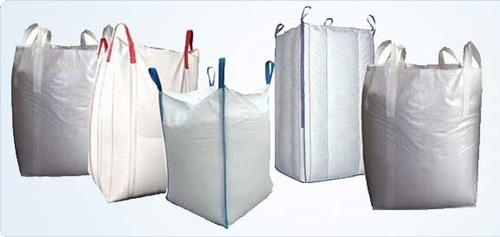 History of jumbo bags:
The first Jumbo bag (or FIBC), as we know it today, is made from PVC rubber and is often used in the rubber industry for transporting Carbon Black, used as a reinforcement. in a variety of rubber products.
With the development of polypropylene (PP) in the 1960s, combined with advances in the textile industry, Jumbo bags as we are today were born and quickly used widely by a wide range of companies. Petroleum and chemicals for storage and transportation of powdered and granular products.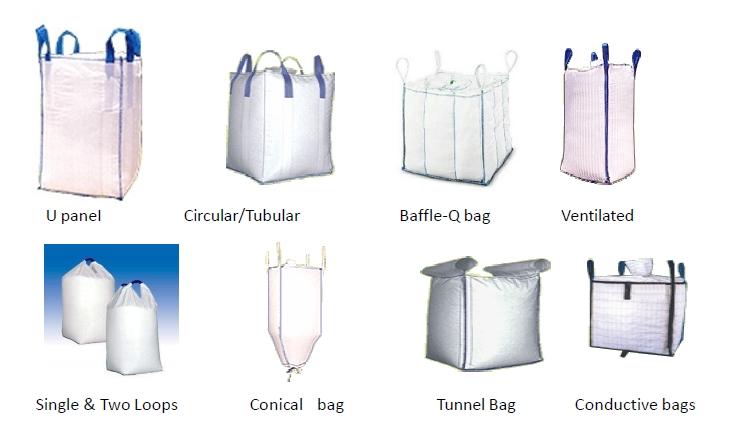 During the oil crisis of the 1970s, the Jumbo bag (FIBC) demonstrated its role in transporting vast quantities of cement to the Middle East from all over Europe to cater for rapid expansion. of oil-producing countries.
During its peak development, over 50,000 cubic meters of cement were shipped every week to supply a range of large construction projects.
Capacity of modern Jumbo bags is up to a quarter-billion tons a year and the number is still growing every year. The bag is used in storage, and transportation of a wide range of products, from cereals to chemical powders, and also to wheat flour used in animal husbandry. With a storage capacity of up to 3m³ along with the loading capacity (from ½ tons to 2 tons), Jumbo bags are highly cost-effective, easily recyclable, and are ideal for any type of bag. free-flowing products, such as granules, powders, pellets, free, ...